This beautiful beach town is famous for its iconic "Kamen Brela," a small rock island just off the main beach.
Brela is a tourist town located between the Biokovo mountain and the Adriatic Sea. It is known as the pearl of Makarska riviera. The pearl of Adriatic or the pearl of Mediterranean is the name given to the city of Dubrovnik. In 1968 Brela was crowned as "Champion of Adriatic" for high achievements in tourist activity. The symbol of Brela is "Kamen Brela" (Brela Stone), a small rock island just off the main beach in Brela, the Punta Rata beach. In 2003 American magazine Forbes put the Punta Rata beach on the list of 10 world's most beautiful beaches, where it is ranked 6th in the world and 1st in Europe.
Continue reading...
From Wikipedia, the free encyclopedia
Plan your perfect trip to Croatia!
Easily create an itinerary based on your preferences: Where to visit? For how long? What to do there?
Plan your trip
Top destinations in the Split-Dalmatia region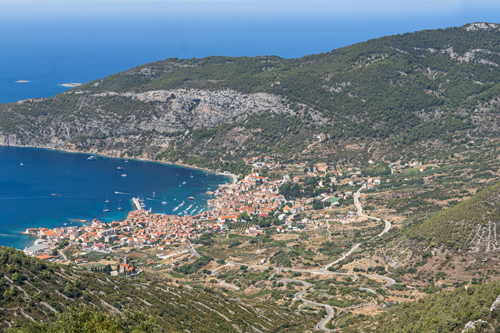 Vis