Beaches
Nature
Active
Small Towns
This charming traditional town boasts an abundance of beautiful sunny weather, as well as lush green plant-life.
Okrug is a municipality located on the western side of the island of Čiovo, Croatia. It is the centre of the Dalmatian micro region by its geographical position. It has a mild Mediterranean climate, dense subtropical and Mediterranean vegetation, an archipelago of little islands, little bays and beaches. Okrug is claimed to be one of the most attractive tourist destinations in Croatia with its 2,670 sunny hours per year. There are a lot of restaurants and taverns in Okrug Gornji and Donji with a rich choice of original Dalmatian specialties.
Continue reading...
From Wikipedia, the free encyclopedia
Plan your perfect trip to Croatia!
Easily create an itinerary based on your preferences: Where to visit? For how long? What to do there?
Plan your trip
Top destinations in the Split-Dalmatia region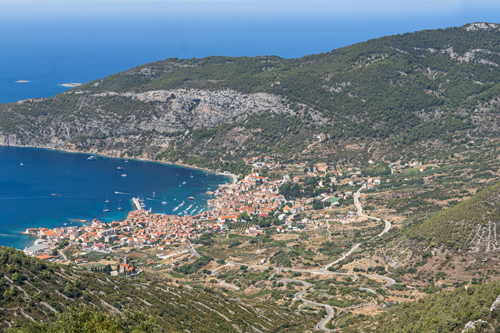 Vis