Quintessentially tranquil, the resort town is famous for its beautiful pine-lined beaches and excellent restaurants.
Podstrana experiences a hot-summer Mediterranean climate with extremely long periods of sunshine throughout the year and a mild winter. Spring and fall (autumn) are considered ideal seasons for sightseeing and all kinds of outdoor activities. Summers are very hot during the day, and hot in the summer nights. The settlement is housed in a fairly rural landscape considering its proximity to the nearby city of Split.
Continue reading...
From Wikipedia, the free encyclopedia
Plan your perfect trip to Croatia!
Easily create an itinerary based on your preferences: Where to visit? For how long? What to do there?
Plan your trip
Top destinations in the Split-Dalmatia region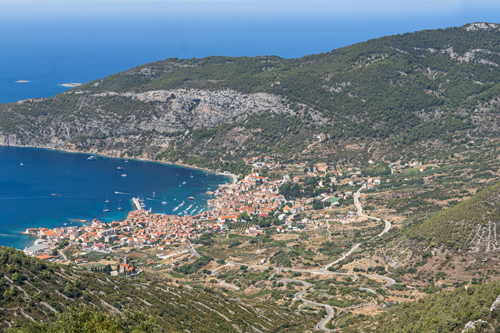 Vis