Small Towns
A picturesque little fishing village, famous for its fields and orchards, best-known for their wonderful produce and beautiful views.
The main activities are fishing, agriculture, and tourism. Home products are olive oil and local wine. Sardina d.d. company can fish producer from the high quality Adriatic pilchard "Sardina pilchardus". Next to the harbor are the beaches of Prvija and Zastivanje. Beach Mala Lozna is on the east end of Postira village and far more to the east, is the very attractive sand beach, Lovrečina. Near Lovrečina beach are the ruins of a large early Christian basilica from the 5C-6C. There are hotels Pastura, Vrilo and Lipa in the village and many private apartments. Near the port is supermarket Studenac, bakery, bank, post and market. There are also several restaurants and tourist information center.
Continue reading...
From Wikipedia, the free encyclopedia
Plan your perfect trip to Croatia!
Easily create an itinerary based on your preferences: Where to visit? For how long? What to do there?
Plan your trip
Top destinations in the Split-Dalmatia region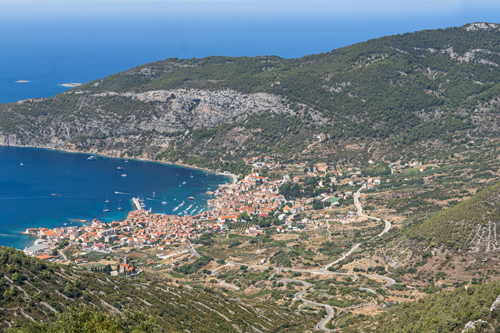 Vis