Croatia's second-largest city is home to several remarkable historic landmarks, rich museums, diverse architecture, and nice beaches.
In 1979, the historic center of Split was included into the UNESCO list of World Heritage Sites. Split is said to be one of the centres of Croatian culture. Its literary tradition can be traced to medieval times, and includes names like Marko Marulić, while in more modern times Split excelled by authors famous for their sense of humor. Among them the most notable is Miljenko Smoje, famous for his TV series Malo misto and Velo misto, with the latter dealing with the development of Split into a modern city.
Continue reading...
From Wikipedia, the free encyclopedia
Plan your perfect trip to Croatia!
Easily create an itinerary based on your preferences: Where to visit? For how long? What to do there?
Plan your trip
Top destinations in the Split-Dalmatia region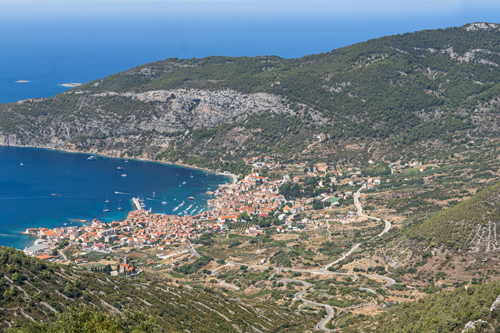 Vis