Nature
Small Towns
Active
Beaches
On the stunning Vis Island lies this town, offering its visitors ancient Greco-Roman ruins, historic churches, and rich architecture.
The town of Vis is located in a relatively large and protected bay (Croatian: Uvala Svetog Jurja, English: Bay of Saint George) on the north-east side of the island facing the island of Hvar and the Dalmatian mainland. The port of Vis is located in the south-west part of the bay. The port is protected from open sea influence by the islet of Host (named after William Hoste) and the peninsula called Prirovo (sometimes spelled "Prilovo"). Other ports are smaller and located in Kut and Stonca, which are also parts of the town of Vis.
Continue reading...
From Wikipedia, the free encyclopedia
Plan your perfect trip to Croatia!
Easily create an itinerary based on your preferences: Where to visit? For how long? What to do there?
Plan your trip
Top destinations in the Split-Dalmatia region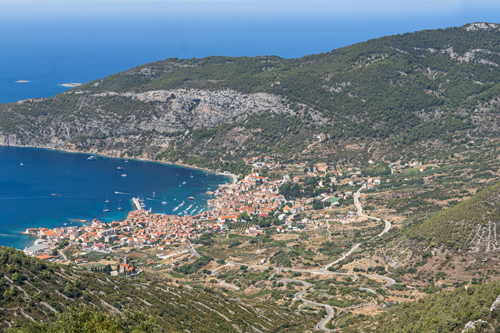 Vis