Situated in the heart of Galilee, this town boasts relaxed atmosphere, a couple of wonderful parks, and great surrounding nature.
Karmiel is a city in northern Israel, it is located in Beit HaKerem Valley which divides upper and lower Galilee. In 2012, Karmiel had a population of 44,868. The city is known for the yearly Karmiel Dance Festival. The festival is usually held for 3 days and nights in July, and includes dance performances, workshops, and open dance sessions. The Holocaust Memorial Park is located at the entrance to the city. The bronze sculptures were made by Jewish sculptor and artist Nicky Imber, and are separated into three groups: Holocaust, wondering and hope. The Karmiel Quarries Park is a 12.4-acre park developed on the site of a defunct limestone quarry. One section of the park is a sculpture garden.
Continue reading...
From Wikipedia, the free encyclopedia
Plan your perfect trip to Israel!
Easily create an itinerary based on your preferences: Where to visit? For how long? What to do there?
Plan your trip
Top destinations in the Northern region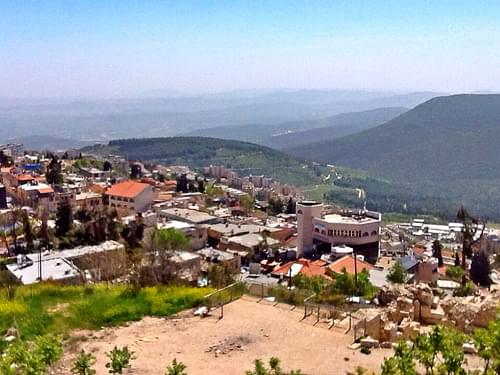 Safed
Acre