Israel's northernmost city offers a wonderful park, a few historic landmarks, and great hikes on the nearby Naftali Mountain.
Kiryat Shmona is a city located in the North District of Israel on the western slopes of the Hula Valley near the Lebanese border. The town has a cable car link with Manara above in the Naftali mountain range and also is home to an activity center and toboggan run located in the south of the town. In the residential area there is an urban natural space called Park HaZahav. the park contains a diverse, protected, natural area comprising Ein Zahav Stream and HaTachanot Stream which flow through the middle of the park. These streams have created different aquatic habitats, including shallow sections, rapids, deep sections and pools that support diverse riparian vegetation that has developed with time into a riparian forest.
Continue reading...
From Wikipedia, the free encyclopedia
Plan your perfect trip to Israel!
Easily create an itinerary based on your preferences: Where to visit? For how long? What to do there?
Plan your trip
Top destinations in the Northern region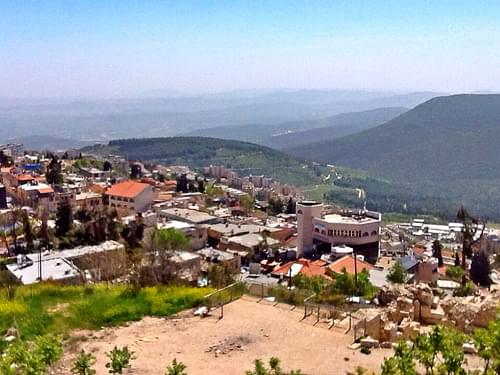 Safed
Acre