One of Israel's northernmost towns, Metula offers beautiful natural sites nearby, as well as several historic sites.
Metula is a town in the Northern District of Israel. Metula is located between the sites of the Biblical cities of Dan, Abel Bet Ma'akha, and Eyon, bordering Lebanon. Traces of ancient settlement have been found here, including wine presses and a mosaic pavement. A tomb excavated in 1967 contained at least four graves dating from between the late third century and the late sixth century. A settlement existed in the area in the Roman-Byzantine era.
Continue reading...
From Wikipedia, the free encyclopedia
Plan your perfect trip to Israel!
Easily create an itinerary based on your preferences: Where to visit? For how long? What to do there?
Plan your trip
Top destinations in the Northern region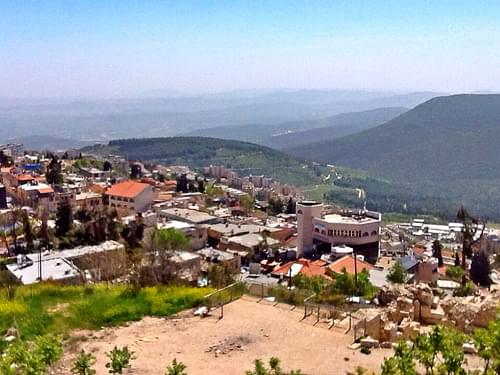 Safed
Acre