A northern coastal city boasting a bustling waterfront area with parks and beaches, as well as a lively commercial center.
Nahariya is the northernmost coastal city in Israel, with an estimated population of 53,900. Sderot Ga'aton, the city's main boulevard, runs east-west from the Coastal Highway junction to the sea, and is divided down the middle by the Ga'aton River. Shaded by the thick greenery of towering eucalyptus trees and lined with numerous shops, boutiques, open-air cafes, and restaurants, Sderot Ga'aton is Nahariya's main tourist attraction and its central entertainment district. The beach area is an attraction in its own right, with a public park, a waterfront promenade, two public beaches, a small marina and a lively nightlife in the multitude of beachfront cafes, bars, restaurants and nightclubs.
Continue reading...
From Wikipedia, the free encyclopedia
Plan your perfect trip to Israel!
Easily create an itinerary based on your preferences: Where to visit? For how long? What to do there?
Plan your trip
Top destinations in the Northern region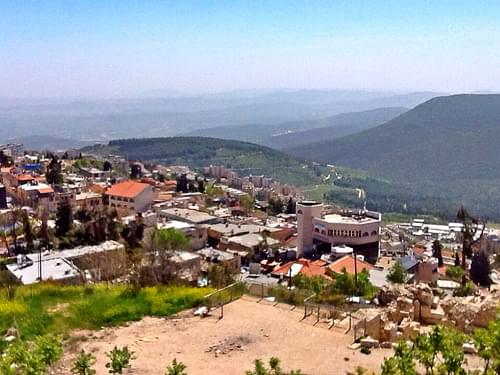 Safed
Acre