Nestled amidst lovely mountains, this unassuming town is full of charm, offering nearby hikes and several historic sites.
Rosh Pina or Rosh Pinna is a town (local council) of approximately 2,800 people located in the Upper Galilee on the eastern slopes of Mount Kna'an in the Northern District of Israel. Mitzpe HaYamim, a world-class spa, is located on a mountainside in Rosh Pinna. Amenities include a range of health and cosmetic treatments, an art gallery where guests can view artists at work, art workshops and an organic garden. The Baron Rothschild' gardens. The gardens were designed by a French landscape architect and planted in 1886. Many plants such as Bougainvillea and pine trees were brought from France.
Continue reading...
From Wikipedia, the free encyclopedia
Plan your perfect trip to Israel!
Easily create an itinerary based on your preferences: Where to visit? For how long? What to do there?
Plan your trip
Top destinations in the Northern region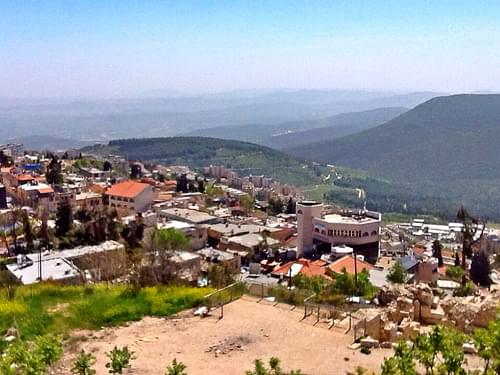 Safed
Acre