Small Towns
Historic Places
Perched on a mountain in northern Israel, this ancient city has been the center of Jewish mysticism since the 16C.
Safed is a city in the Northern District of Israel. Located at an elevation of 900 metres (2,953 ft), Safed is the highest city in the Galilee and in Israel. Due to its high elevation, Safed experiences warm summers and cold, often snowy, winters. Since the 16th century, Safed has been considered one of Judaism's Four Holy Cities, along with Jerusalem, Hebron and Tiberias; since that time, the city has remained a center of Kabbalah, also known as Jewish mysticism. Due to its mild climate and scenic views, Safed is a popular holiday resort frequented by Israelis and foreign visitors.
Continue reading...
From Wikipedia, the free encyclopedia
Plan your perfect trip to Israel!
Easily create an itinerary based on your preferences: Where to visit? For how long? What to do there?
Plan your trip
Top destinations in the Northern region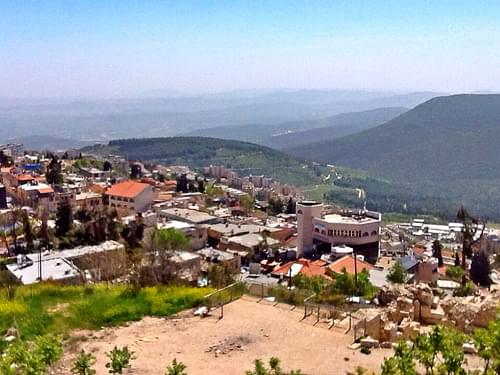 Safed
Acre