A place whose growth has always been around its vineyards, this charming town is home to the Rothschild Gardens and near the beach.
Zichron Ya'akov is a town in Israel, 35 kilometres south of Haifa, and part of the Haifa District. It is located at the southern end of the Carmel mountain range overlooking the Mediterranean Sea, near the coastal highway. It was one of the first Jewish settlements of Halutzim in the country, founded in 1882 by Baron Edmond James de Rothschild and named in honor of his father, James Mayer de Rothschild.
Continue reading...
From Wikipedia, the free encyclopedia
Plan your perfect trip to Israel!
Easily create an itinerary based on your preferences: Where to visit? For how long? What to do there?
Plan your trip
Top destinations in the Northern region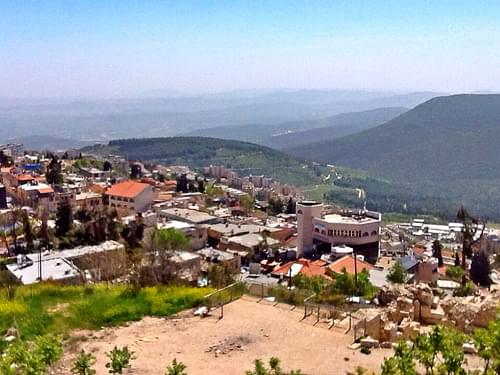 Safed
Acre