Erected on an ancient settlement, this major seaport features a fort and few historic landmarks.
Civitavecchia is a town and commune in the central Italian region of Lazio. A sea port on the Tyrrhenian Sea, it is located 80 kilometres west-north-west of Rome, across the Mignone river. The harbor is formed by two piers and a breakwater, on which is a lighthouse. The name Civitavecchia means "ancient town". The massive Forte Michelangelo was first commissioned from Donato Bramante by Pope Julius II, to defend the port of Rome. The upper part of the "maschio" tower, however, was designed by Michelangelo, whose name is generally applied to the fortressת
Continue reading...
From Wikipedia, the free encyclopedia
Plan your perfect trip to Italy!
Easily create an itinerary based on your preferences: Where to visit? For how long? What to do there?
Plan your trip
Top destinations in the Lazio region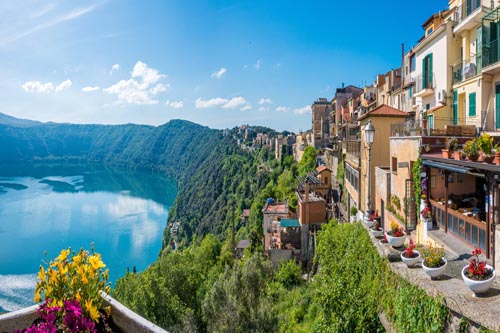 Rome