A great alternative for less expensive destination near Rome, Fiumicino is home to an international airport, beaches, and historic sights.
Fiumicino is a town and comune in the Metropolitan City of Rome, Lazio, central Italy. Located by the Tyrrhenian coast. Fiumicino borders with the municipalities of Anguillara Sabazia, Cerveteri, Ladispoli and Rome. It lies in the northern side of the mouth of Tiber river, next to Ostia. Fiumicino is home to the largest airport in Italy, the Leonardo da Vinci–Fiumicino Airport, which includes the Fiumicino Aeroporto railway station. In addition, Fiumicino has a large fishing center on the Tyrrhenian Sea coast and a sea resort.
Continue reading...
From Wikipedia, the free encyclopedia
Plan your perfect trip to Italy!
Easily create an itinerary based on your preferences: Where to visit? For how long? What to do there?
Plan your trip
Top destinations in the Lazio region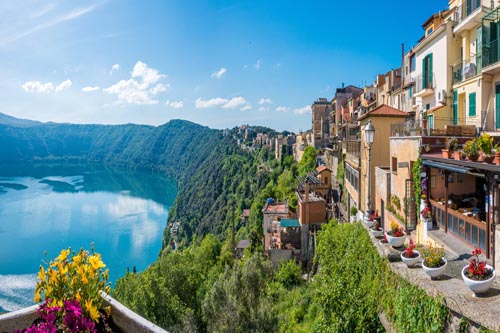 Rome