Perched above a volcanic crater lake amidst lush woods, this hilltop village was known as the worship place of the goddess Diana.
Nemi is a town and commune in central Italy, in the Alban Hills overlooking Lake Nemi, a volcanic crater lake. Nami's attractions include remnants from historic Roman ships, built by Roma emperor Caligula, as well as a few late medieval to 18th‑century churches, and the Castello Ruspoli, dominating both town and landscape, the core of which dates to the 10th century.
Continue reading...
From Wikipedia, the free encyclopedia
Plan your perfect trip to Italy!
Easily create an itinerary based on your preferences: Where to visit? For how long? What to do there?
Plan your trip
Top destinations in the Lazio region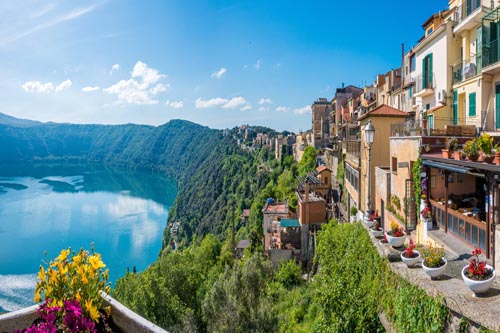 Rome