A small medieval hilltop town knwon for the 2C BC Temple ruins revealed by WWII bombings, as well as other historic curios.
Palestrina is an ancient city and commune with a population of about 18,000, in Lazio, 35 km east of Rome. It is the birthplace of composer Giovanni Pierluigi da Palestrina. The modern town of Palestrina is centered on the terraces once occupied by the massive temple of Fortuna. The town came to largely obscure the temple, whose monumental remains were revealed as a result of American bombing of German positions in World War II. The town also contains remnants of ancient cyclopean walls.
Continue reading...
From Wikipedia, the free encyclopedia
Plan your perfect trip to Italy!
Easily create an itinerary based on your preferences: Where to visit? For how long? What to do there?
Plan your trip
Top destinations in the Lazio region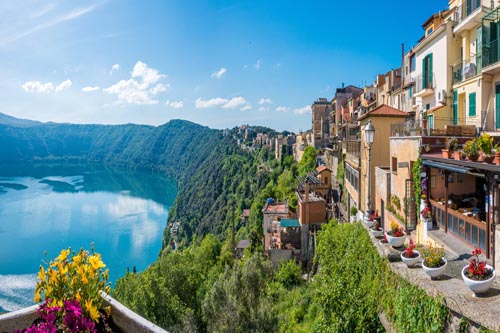 Rome