Culture
Great Food
Historic Places
Night Life
Italy's eternal capital boasts historic sites, ancient ruins, fine architecture, rich culture, superb food, and vibrant nightlife.
Rome is a city and special commune (named "Roma Capitale") in Italy. Rome is the capital of Italy and also of the homonyms province and of the region of Lazio. Rome is referred to as "The Eternal City", its history spans more than two and a half thousand years. Rome's historic center is listed by UNESCO as a World Heritage Site. Monuments and museums such as the Vatican Museums and the Colosseum are among the world's most visited tourist destinations with both locations receiving millions of tourists a year. The Vatican City is an independent country geographically located within the city boundaries of Rome.
Continue reading...
From Wikipedia, the free encyclopedia
Plan your perfect trip to Italy!
Easily create an itinerary based on your preferences: Where to visit? For how long? What to do there?
Plan your trip
Top destinations in the Lazio region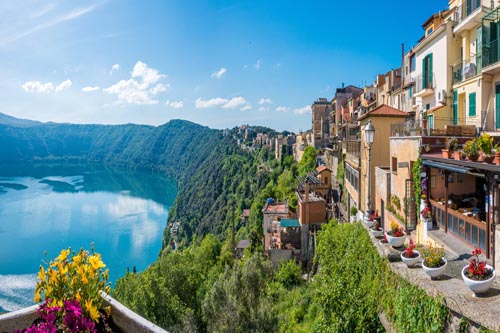 Rome