This sea-side town is known for its gorgeous Old Town, delicious local cuisine, proximity to beautiful nature, and stunning views of the coast.
Terracina is a city and comune of the province of Latina - (until 1934 of the province of Rome), Italy, 76 kilometres (47 miles) southeast of Rome by rail and 56 kilometres (35 mi) by the Via Appia by car. The modern town occupies the site of the old one. The present piazza is the ancient Roman forum, and the Roman pavement of slabs of travertine with the inscription A. AEMILIUS A. F. in letters once filled in with bronze, is well preserved. The paving is supported by massive arched substructures, which extend under the surrounding houses.
Continue reading...
From Wikipedia, the free encyclopedia
Plan your perfect trip to Italy!
Easily create an itinerary based on your preferences: Where to visit? For how long? What to do there?
Plan your trip
Top destinations in the Lazio region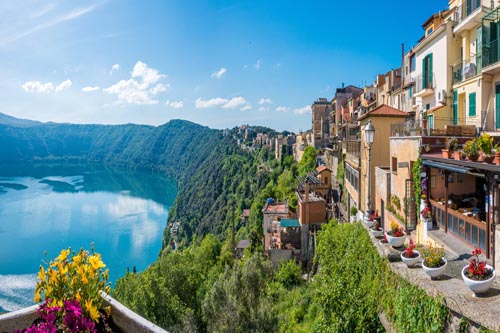 Rome