Not far from Rome rests the mountaintop Tivoli, whose long history has left an array of villas, temples, and landmarks in its wake.
Tivoli is a town and commune in Lazio, central Italy, at the falls of the Aniene river where it issues from the Sabine hills. The city offers a wide view over the Roman Campagna. Main sights in Tivoli include : Villa Adriana, part of the UNESCO World Heritage site list from 1999. Villa d'Este, part of the UNESCO World Heritage site list since 2001. Villa Gregoriana. Rocca Pia, a 15th-century fortress built in 1461 under Pope Pius II to counter the urban strifes between the Colonna and Orsini. Temple of Vesta, and many more.
Continue reading...
From Wikipedia, the free encyclopedia
Plan your perfect trip to Italy!
Easily create an itinerary based on your preferences: Where to visit? For how long? What to do there?
Plan your trip
Top destinations in the Lazio region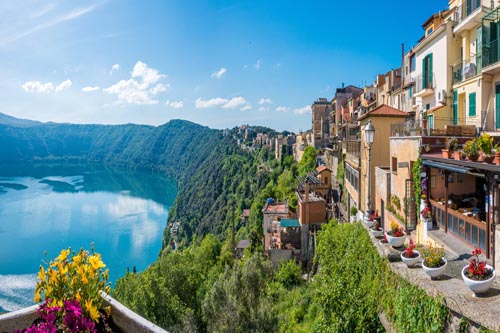 Rome