Known for its old world charm, the city itself was founded in the 7C, with evidence of settlement dating back much earlier.
Tuscania is a town and commune in the province of Viterbo, Lazio Region, Italy. The main monument of the city is the church of Saint Peter and other sights include the Etruscan Museum, the Romanesque Church of Santa Maria Maggiore, the Tower of Lavello and Etruscan necropolises, including the Tomb of the Queen and Pian di Mola. The historic quarter is substantial, completely surrounded by the medieval city walls that offer excellent views over the surrounding countryside and the church of St Peter.
Continue reading...
From Wikipedia, the free encyclopedia
Plan your perfect trip to Italy!
Easily create an itinerary based on your preferences: Where to visit? For how long? What to do there?
Plan your trip
Top destinations in the Lazio region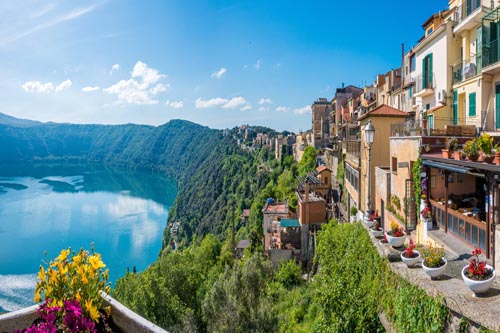 Rome