A resort town famous for having some of Japan's best hot springs, as well as a natural park and serene lake on its outskirts.
Beppu is a city in Oita Prefecture on the island of Kyushu, Japan. Beppu is famous for its hot springs. Otobaru Waterfall is a local natural attraction, located in the mountain area of Beppu city. Takasakiyama Monkey Park is located 10 minutes from the centre of Beppu by bus. The park is home to more than 1500 Japanese macaques. Beppu has not only usual hot springs but some sand and foot baths as well. Beppu Fireworks Festival, held in late July, is one of the biggest fireworks displays in Oita. Five thousand fireworks are set off from boats floating on Beppu Bay. Beppu Contemporary Art Festival "Mixed Bathing World" is an art festival held every three years in Beppu.
Continue reading...
From Wikipedia, the free encyclopedia
Plan your perfect trip to Japan!
Easily create an itinerary based on your preferences: Where to visit? For how long? What to do there?
Plan your trip
Top destinations in the Kyushu region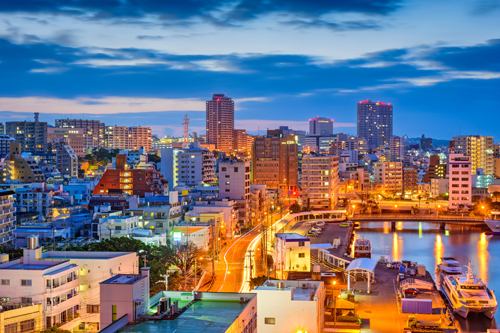 Naha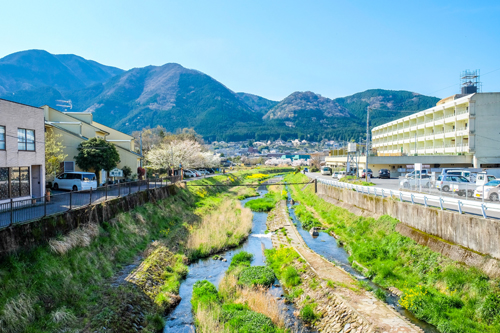 Yufu