Nature
Historic Places
A charming valley town recognized for its surrounding beauty, as well as historic landmarks and cultural monuments.
Sion is the capital of the Swiss canton of Valais. Landmarks include the Basilique de Valere and Chateau de Tourbillon. Sion has an airfield for civilian and military use. There are 14 sites in Sion that are listed as Swiss heritage site of national significance, including secular buildings, religious buildings, as well as the remains of a neolithic settlement and the modern city of Sion. The entire town of Sion and the village of Bramois are both part of the Inventory of Swiss Heritage Sites.
Continue reading...
From Wikipedia, the free encyclopedia
Plan your perfect trip to Switzerland!
Easily create an itinerary based on your preferences: Where to visit? For how long? What to do there?
Plan your trip
Top destinations in the Valais region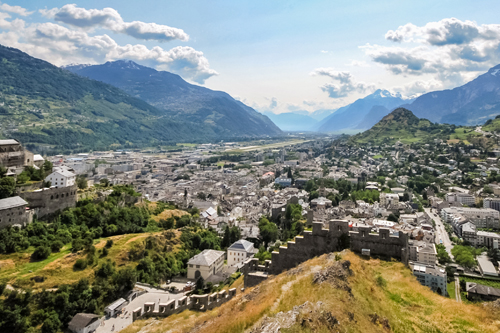 Sion