A quaint little town boasting an authentic atmosphere and fantastic nightlife, Alacati also offers many water sport activities.
Alacati is an Aegean town on the western coast of İzmir Province in Turkey, which has been famous for its architecture, vineyards and windmills for over 150 years. It has now made its name in the world of windsurfing and kitesurfing, with its crystal clear water, consistent and steady wind and well acclaimed hospitality. Alacati is one of the most authentic towns in Turkey with stone houses, narrow streets, boutique hotels and restaurants with tables on the streets. Alacati has a great nightlife, where the nightclubs by the seaside are open until morning. The area is also home to the Alacati yacht marina and the famous Port Alacati development.
Continue reading...
From Wikipedia, the free encyclopedia
Plan your perfect trip to Turkey!
Easily create an itinerary based on your preferences: Where to visit? For how long? What to do there?
Plan your trip
Top destinations in the Aegean region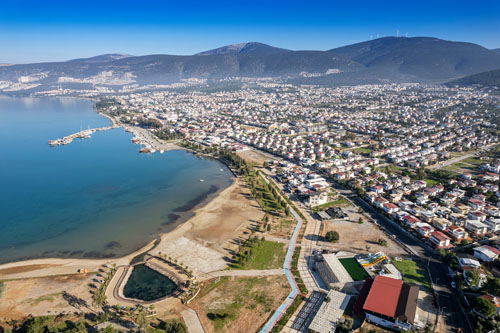 Didim