A UNESCO-listed town, known for its easy-going atmosphere and significant ancient ruins.
Bergama is a populous district, as well as the center city of the same district, in Izmir Province in western Turkey, and the second largest district in the province. Its main attractions include the Selcuk Minaret, Cukurhan caravanserai, Great Mosque of Bergama, and the Acropolis, among others. Bergama is also known for its historic quarter, where old Ottoman houses in the traditional style are found.
Continue reading...
From Wikipedia, the free encyclopedia
Plan your perfect trip to Turkey!
Easily create an itinerary based on your preferences: Where to visit? For how long? What to do there?
Plan your trip
Top destinations in the Aegean region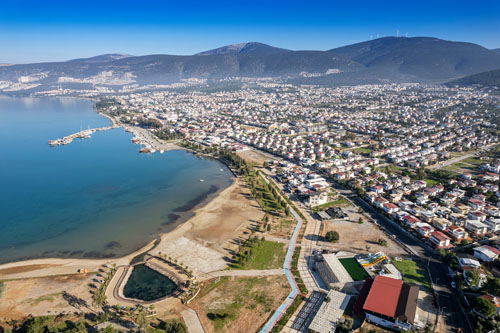 Didim