At the tip of a peninsula on Turkey's west coast, the popular yet serene town of Cesme makes for a relaxing getaway.
Cesme is a coastal town and the administrative center of the district of the same name in Turkey's westernmost end, on a promontory on the tip of the peninsula which also carries the same name and which extends inland to form a whole with the wider Karaburun Peninsula. It is a popular holiday resort and the district center, where two thirds of the district population is concentrated. The name "Cesme" means "fountain" and possibly draws reference from the many Ottoman fountains scattered across the city. The town itself is dominated by Cesme Castle, while other attractions include the Greek Orthodox church of Ayios Haralambos, old traditional Ottoman houses, and more.
Continue reading...
From Wikipedia, the free encyclopedia
Plan your perfect trip to Turkey!
Easily create an itinerary based on your preferences: Where to visit? For how long? What to do there?
Plan your trip
Top destinations in the Aegean region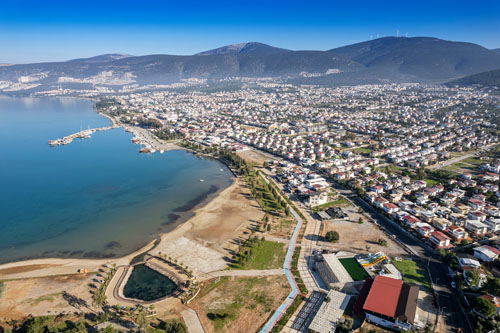 Didim