A charming old Turkish town, home to traditional buildings, modern amenities, and picturesque beaches.
Datca is a district of Mugla Province in south-west Turkey, and the center town of the district. Datca Peninsula is a prized location for tourists visiting Turkey, especially by sea, because of the beauty of its many coves and larger bays, which are favored ports of call for those undertaking the celebrated Blue Cruise along Turkey's spectacular southwest coast. Boats (usually gulets) depart either from Bodrum or Marmaris, or from Datca itself for these tours.
Continue reading...
From Wikipedia, the free encyclopedia
Plan your perfect trip to Turkey!
Easily create an itinerary based on your preferences: Where to visit? For how long? What to do there?
Plan your trip
Top destinations in the Aegean region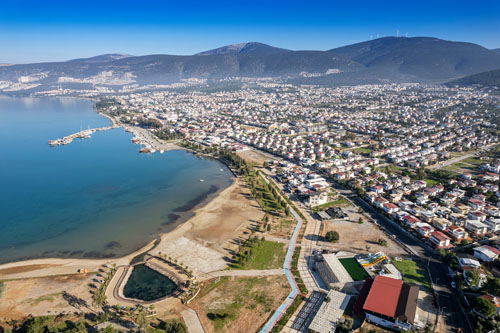 Didim