The peaceful pace of life and pleasant whitewashed abodes of this old Aegean fishing town make it a popular getaway spot.
Foca is a town and district in Turkey's Izmir Province, on the Aegean coast. The ancient city of Phocaea is located between the two modern townships of Foca - Yenifoca (literally "New Foca") and Eskifoca ("Old Foca"). Eskifoca stretches along two bays; a larger one named Buyukdeniz ("Greater Sea") and a smaller cove within that large one, named Kucukdeniz ("Smaller Sea"), where the medieval castle is also located. Foca is the site of one of three marine protected areas established in Turkey for the preservation of the Mediterranean Monk Seal, a heavily endangered species of sea mammals.
Continue reading...
From Wikipedia, the free encyclopedia
Plan your perfect trip to Turkey!
Easily create an itinerary based on your preferences: Where to visit? For how long? What to do there?
Plan your trip
Top destinations in the Aegean region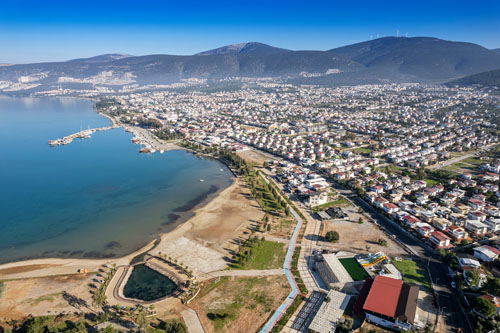 Didim