Comprised of little coves and 12 islands, Gocek is a wonderful resort town, known for its beaches, marinas, and lively atmosphere.
Gocek is a small town in Fethiye district in Mugla Province, Turkey. Gocek was used as a harbor for ships loading chrome ore collected from the mines under nearby mountains during the Ottoman period. Today, Gocek hosts six significant marinas that serve the yacht tourism in the region. It has all the necessary infrastructure, capacity, and amenities expected in a tourism center, yet it is renowned as a much more peaceful and quiet settlement than some other tourism areas.
Continue reading...
From Wikipedia, the free encyclopedia
Plan your perfect trip to Turkey!
Easily create an itinerary based on your preferences: Where to visit? For how long? What to do there?
Plan your trip
Top destinations in the Aegean region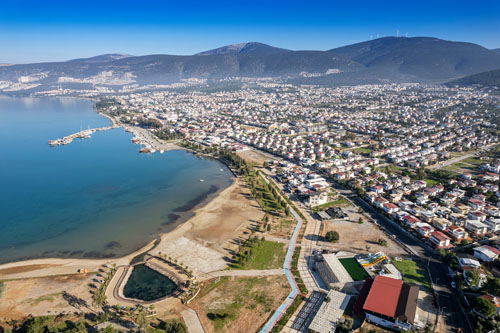 Didim