A beautiful Turkish resort, known for its stunning beaches surrounded by pine forests and majestic mountains.
Icmeler is a popular Turkish holiday resort situated 8km from Marmaris, on the Datcha peninsula. The town is surrounded on three sides by pine forests. Hiking on the mountains provides fantastic views of the region and is very popular. The town has developed rapidly over the last 15 years, accommodation and other tourist facilities mushrooming across the formerly sleepy village. As a side to the increasing tourism, this village in the Turkish Riviera is seeing an increasing amount of watersports facilities, such as scuba diving, waterskiing and many others. The town developed on the back of tourist seeking a quieter alternative to the overdeveloped Marmaris, many who return annually.
Continue reading...
From Wikipedia, the free encyclopedia
Plan your perfect trip to Turkey!
Easily create an itinerary based on your preferences: Where to visit? For how long? What to do there?
Plan your trip
Top destinations in the Aegean region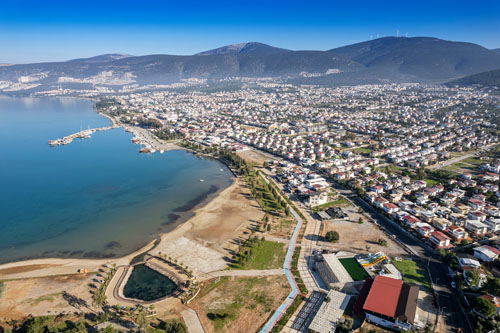 Didim