Surrounded by sea and mountains, the large port city of Izmir is becoming known for its lively, forward-thinking cultural scene.
Izmir is a metropolitan city in the western extremity of Anatolia and the third most populous city in Turkey. The ancient city was known as Smyrna and the city was generally referred to as Smyrna in English, until the Turkish Postal Service Law made "Izmir" the internationally recognized name. Izmir has almost 4,000 years of recorded urban history and possibly even longer as an advanced human settlement. Its main sights include Agora Open Air Museum, the St. Polycarp Church, the Kus Cenneti bird sanctuary, the Coskun Lunapark, the Hisar and Fatih Mosques, and much more.
Continue reading...
From Wikipedia, the free encyclopedia
Plan your perfect trip to Turkey!
Easily create an itinerary based on your preferences: Where to visit? For how long? What to do there?
Plan your trip
Top destinations in the Aegean region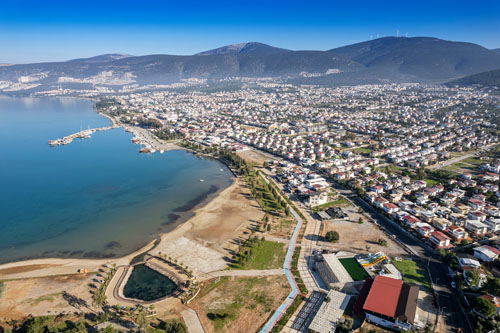 Didim