The perfect destination for a beach getaway, Kusadasi offers pristine shores, excellent nightlife, and an iconic castle.
Kusadasi is a resort town on Turkey's Aegean coast, and the center of the seaside district of the same name within Aydin Province. The area has been a centre of art and culture since some of the earliest recorded history, and has been settled by many civilizations since being founded by the Leleges people in 3000 BC. The Roman Empire took possession of the coast in the 2nd century BC and made it their provincial capital in the early years of Christianity. Its main attractions include the city walls with its gates, Kusadasi Castle, Kaleisi Camii, the Okuz Mehmed Pasha Caravanserai, as well as nearby national parks and aquaparks.
Continue reading...
From Wikipedia, the free encyclopedia
Plan your perfect trip to Turkey!
Easily create an itinerary based on your preferences: Where to visit? For how long? What to do there?
Plan your trip
Top destinations in the Aegean region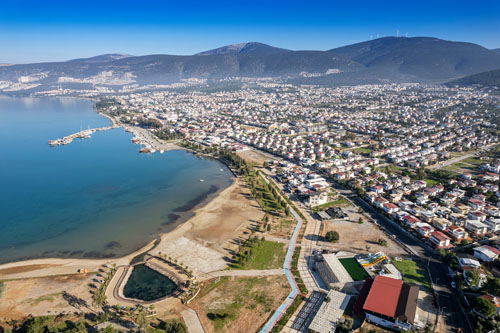 Didim