Little visited, this highly-recommended city features several notable mosques, a wonderful city museum, and a vibrant atmosphere.
Mugla is a city in south-western Turkey. It is the center of the district the same name, as well as of Mugla Province, which stretches along Turkey's Aegean coast. In recent years, a major program of restoration of the city's architectural heritage has enhanced local tourism. Mugla remains an orderly, compact and leafy provincial center which could keep its old neighborhoods without surrendering to a boom in concrete constructions. Sights of interest in the city include: Great Mosque of Mugla, Kursunlu Cami, Mugla City Museum, the Ottoman Empire-era bazaar, Vakiflar Hamam - a still operating Turkish bath which dates back to 1258.
Continue reading...
From Wikipedia, the free encyclopedia
Plan your perfect trip to Turkey!
Easily create an itinerary based on your preferences: Where to visit? For how long? What to do there?
Plan your trip
Top destinations in the Aegean region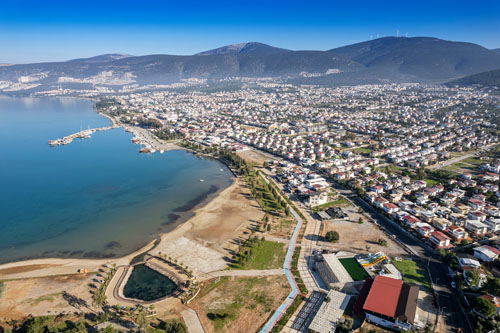 Didim