Resting near major archaeological sites, Selcuk is a vibrant city featuring many historic buildings, churches, and a mosques.
Selcuk is the central town of Selcuk district, Izmir Province in Turkey. Selcuk is one of the most visited tourist destinations within Turkey, known for its closeness to the ancient city of Ephesus, House of the Virgin Mary and Seljuk works of art. The 6th century Basilica of St. John the Apostle, which, some claim, is built on the site of the Apostle's tomb, is also inside the town. The old quarter of Selcuk retains much traditional Turkish culture.
Continue reading...
From Wikipedia, the free encyclopedia
Plan your perfect trip to Turkey!
Easily create an itinerary based on your preferences: Where to visit? For how long? What to do there?
Plan your trip
Top destinations in the Aegean region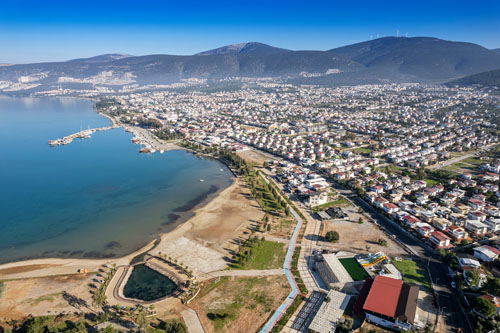 Didim