With picturesque scenery and a laid back atmosphere, visit this village for a more "off the beaten path" sea-side destination.
Torba is a village near Bodrum in the Mugla Province, Turkey. Torba is a picturesque sea-side village, approximately 6km from the bustling resort of Bodrum town. The hillsides are clad in olive groves and pine forests. The crystal-clear bay teems with sea-bass and gilt-headed bream. You might even spot a sea-turtle, dolphins or the rare Mediterranean monk seal. The shoreline is dotted with cafes and open-air restaurants, specializing in catch-of-the-day seafood, lamb kebabs and traditional mezes (Turkish tapas).
Continue reading...
From Wikipedia, the free encyclopedia
Plan your perfect trip to Turkey!
Easily create an itinerary based on your preferences: Where to visit? For how long? What to do there?
Plan your trip
Top destinations in the Aegean region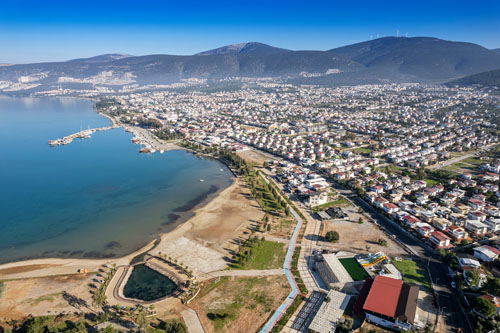 Didim