A lovely town popular with travelers, famed for its stretching sandy beaches, a lively bazaar, and remnants of Ottoman architecture.
Turgutreis is a town spread throughout a rich valley well planted with orchards and vegetable gardens, making the town a center for commerce on the western side of the peninsula. Produce from the surrounding villages are collected here for transport. The town is a popular holiday destination with its 5km of sandy beaches, waterfront restaurants and bars. The market on Saturday also attracts many Holiday goers from surrounding areas and is a very busy and bustling example of middle east with a western touch.
Continue reading...
From Wikipedia, the free encyclopedia
Plan your perfect trip to Turkey!
Easily create an itinerary based on your preferences: Where to visit? For how long? What to do there?
Plan your trip
Top destinations in the Aegean region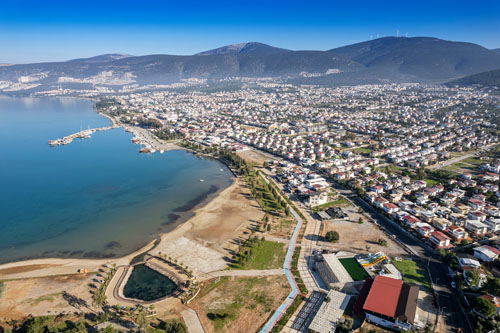 Didim