Set on the Bodrum Peninsula and boasting wonderful surrounding nature, this resort town is favored by locals and foreigners alike.
Yalikavak is a town near Bodrum in Mugla province, on the Aegean coast of Turkey. It has been inhabited since near the end of the second millennium BC, and is currently an important tourist resort. Formerly the Bodrum area's main sponge fishing port, Yalikavak is considered the most elite village on the Bodrum Peninsula.[citation needed] It has a bustling center, particularly on market day (Thursday), many beaches including two blue flag beaches one at the port[4] and the other the public beach. It also has many high quality restaurants as well as several magnificent bays. Yalikavak is surrounded by hills offering tourists views of the town and nearby Aegean coastline.
Continue reading...
From Wikipedia, the free encyclopedia
Plan your perfect trip to Turkey!
Easily create an itinerary based on your preferences: Where to visit? For how long? What to do there?
Plan your trip
Top destinations in the Aegean region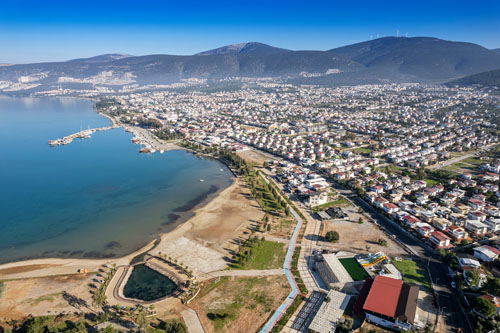 Didim